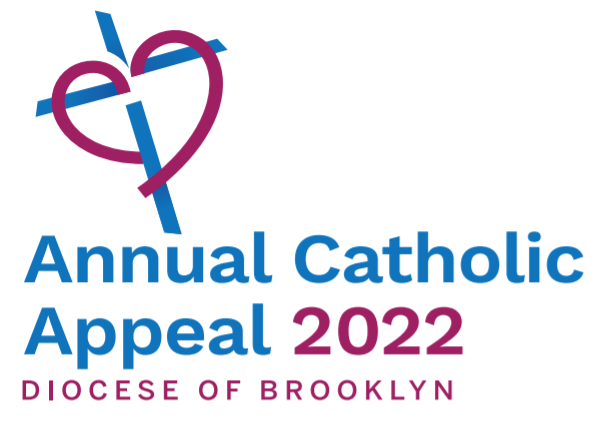 Contact Us ›
Donate ›
Just like the Apostles, we must make our way against the apathy or hostility of the world around us which does not share our faith and hope in Christ. We are unable to count on the wider society to sustain our institutions, or to carry our vision of life, but must instead rely on our own charity through the 2022 Annual Catholic Appeal to fulfill the mission entrusted to us by Jesus.
This is our time to pick up the baton and take on today's challenges and opportunities. Yes, this is our time to respond in faith, hope and charity to Jesus who calls us, each in his or her own way, to be a light for all people. It is our time to remember the real and everlasting presence of Jesus Christ in our midst and how Catholic presence brings truth and strength not only to our own lives but to those around us.
Through your prayerful consideration and reflection, you are invited to respond in faith, hope and charity by making a gift to the 2022 Annual Catholic Appeal.
Who benefits from your donations? Watch these videos to learn more.
Our Campaign
$7.6 Million - Donations Received

$8 Million - Our Goal
Impact of the Annual Catholic Appeal
Testimonials
On the Road to Priesthood

"I am currently a senior at Cathedral Seminary House of Formation attending classes at St. John's University, majoring in philosophy. My hope is to one day serve the Church as a parish priest. I greatly appreciate the donors of the Annual Catholic Appeal for all their prayers and financial support."

Stephen Jankowski, Seminarian at Cathedral Seminary House of Formation

Blessed to Have a School Chaplain

"I am so grateful to the Annual Catholic Appeal, and to my school chaplain, Fr. Henry Torres. Last year, while attending Bishop Loughlin H.S., I was diagnosed with cancer. It was not easy and my grades went down. However, Father Henry was like an angel, he was always available to listen to me and pray for me. He has helped me increase my faith and hope in God."

Suyrin Lema, Student at Bishop Loughlin High School, Brooklyn

Serving the Communities

"We're very excited to be hosting food distribution pop-ups across communities in Brooklyn and Queens serving a range anywhere from 250 to about 500 people at a time, depending on the area. The generosity of donors and the Annual Catholic Appeal is so crucial to the mission of the agency. Without those funds, we wouldn't be able to serve the thousands of people that we do."

Debbie Hampson, Catholic Charities, Senior Director for Community

An Investment for the Future

"I believe youth ministry is an investment for the future of the church. These young people are learning about God, trying to figure out their faith. They're the future leaders of the church. If you want the church to continue to grow, to thrive, to have that increase of spirituality, and to have that basis of faith, then this is one definite way to do it. Please donate to the Annual Catholic Appeal, and support Youth Ministry."

Danisha de Jesus, Youth Minister, Our Lady of the Presentation, Brooklyn

To See That Life Is Good

"As Director for Marriage, Family and Pro-Life, we provide opportunities for families to see that life is good, life is precious and that life begins from conception to natural death. For those who unfortunately have had an abortion, the Annual Catholic Appeal provides us the necessary funds to gather, to find healing through Scripture, through fellowship. We are very grateful to the Annual Catholic Appeal for this."

Christian Rada, Director of Marriage, Family Life and Respect for Life Education
Year-End Report to Donors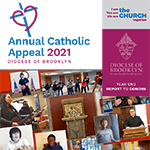 The Impact of Your Support
Follow the links below to see our 2021 Annual Catholic Appeal Year-End Report, which gives a comprehensive picture of our donors' investments in action, and to access a searchable database of our 2021 donors. Thank you for all you do to help further the mission and ministries of the Church in Brooklyn and Queens.