Furthering the Mission: Foundation Grant Programs Change Lives
The Rev. Monsignor Jamie J. Gigantiello, Vicar for Development, Diocese of Brooklyn, writes a series on the ways the Foundation programs impact our community. The articles can be found weekly in the Tablet. 
Arise: Together In Christ
February 1, 2020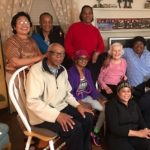 Strengthening bonds, building community, and deepening Catholic faith are the fruits of Catholic evangelization at Sacred Heart of Jesus RC Church in Cambria Heights. Sister Vilma Orejola, FLP, Director of Faith Formation, shepherds a broad array of scripture-based programs available to parishioners there, including dozens of home-based groups who meet weekly for faith formation and fellowship. Read More
Connecting And Sharing Our Faith With College Students
January 25, 2020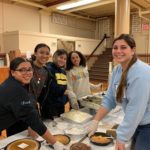 More than ever there is a need to engage with and share our Catholic faith with college students who are at a critical point in their lives.
Father Michael Callaghan, pastor of Assumption of the Blessed Virgin Mary R.C. Church, recognized this and set out to connect with students and build a faith community in the Brooklyn Heights and Downtown Brooklyn areas. Read More
St. Rose Students Use Ballroom To Learn Respect For Others
January 11, 2020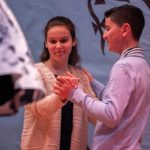 Not long ago, arts in our schools were viewed as a luxury and not considered as important as excelling on standardized tests. However, studies have shown time and time again that arts integration is what truly supports the development of the whole child – mind, body and spirit – and helps to create well-rounded learners and leaders.
Theresa Andersen, principal of St. Rose of Lima Catholic Academy, realized almost immediately that something was missing from her students' curriculum. "It can be difficult to excite students in the 7th and 8th grade, but dancing really seems to motivate our students to excel," said Principal Andersen. Read More