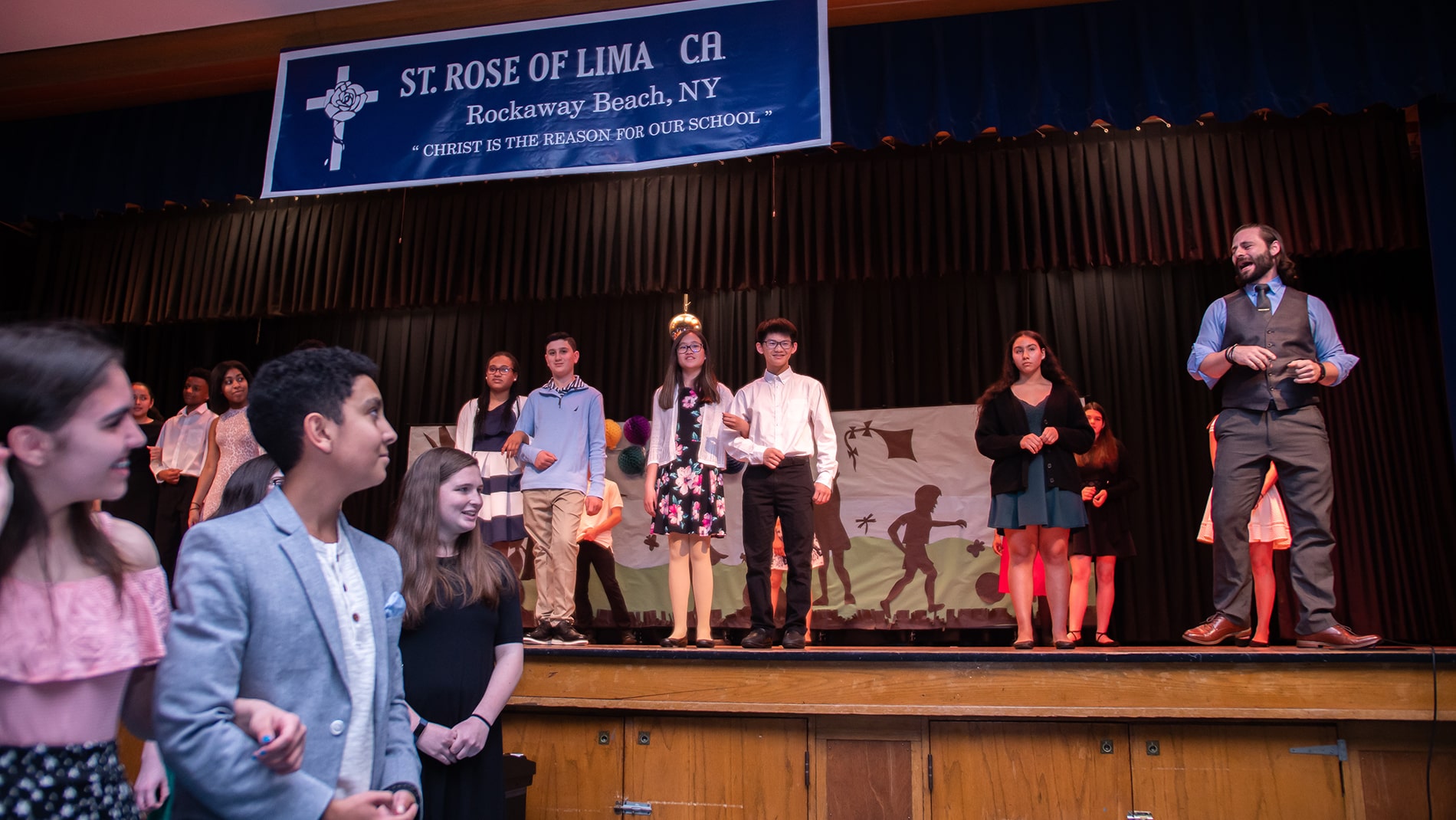 By: Rev. Monsignor Jamie J. Gigantiello
Vicar for Development, Diocese of Brooklyn
Not long ago, arts in our schools were viewed as a luxury and not considered as important as excelling on standardized tests. However, studies have shown time and time again that arts integration is what truly supports the development of the whole child – mind, body and spirit – and helps to create well-rounded learners and leaders.
Theresa Andersen, principal of St. Rose of Lima Catholic Academy, realized almost immediately that something was missing from her students' curriculum. "It can be difficult to excite students in the 7th and 8th grade, but dancing really seems to motivate our students to excel," said Principal Andersen.
When she applied for a grant through Catholic Foundation for Brooklyn and Queens to support the integration of ballroom dancing into the curriculum of her 7th and 8th graders, it proved to be exactly what the students needed to boost their morale and overall self-esteem.
The grant helped to support the hiring of a trained instructor through Ballroom Basix, a program designed specifically to teach students ballroom techniques. Ballroom dancing focuses on partnership where couples use step-patterns and rhythmic moves to Latin music. "We really want the students to use dance as a way to learn respect and build their self-esteem," said Principal Andersen. "The best thing about this program is that students who would normally isolate themselves are encouraged to partner, which is really beautiful to see."
The students often sing the praises of their instructor and can't wait to learn new moves. They practice for their big performance in the spring where they showcase their talents in front of their parents and school community. Parents are often amazed at how involved, excited and committed their children are to the program. Since students typically partner with students they normally wouldn't socialize with, it truly encourages an inclusive community where everyone learns to build relationships and see each other as God's children.