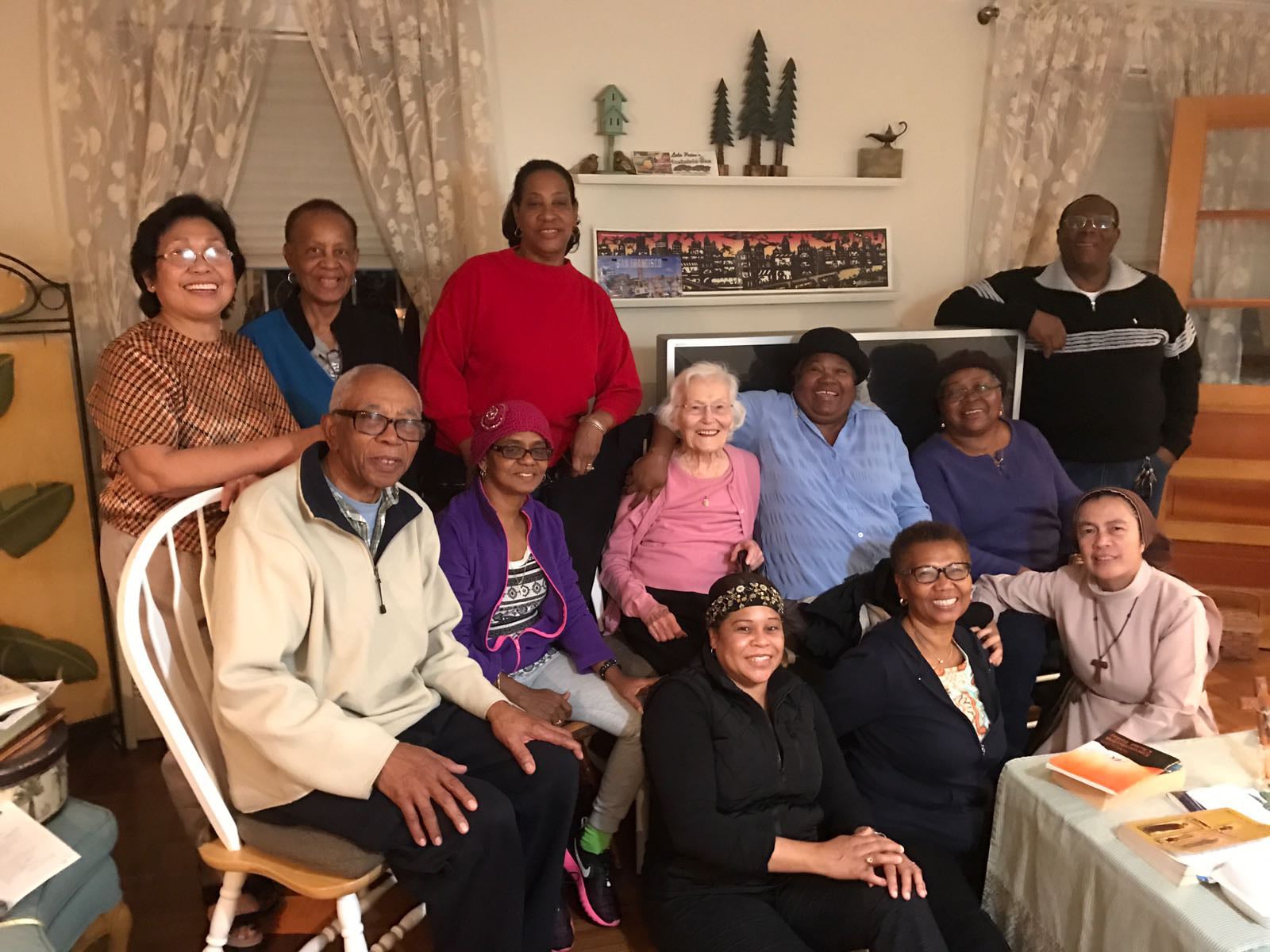 By: Rev. Monsignor Jamie J. Gigantiello
Vicar for Development, Diocese of Brooklyn
Strengthening bonds, building community, and deepening Catholic faith are the fruits of Catholic evangelization at Sacred Heart of Jesus RC Church in Cambria Heights. Sister Vilma Orejola, FLP, Director of Faith Formation, shepherds a broad array of scripture-based programs available to parishioners there, including dozens of home-based groups who meet weekly for faith formation and fellowship.
Utilizing a grant from Catholic Foundation for Brooklyn and Queens, the parish provides the faith-based study materials – the three-year Advent program "Arise: Together in Christ," the Lenten Bible study, "No Greater Love," and for this Advent "Rejoice! Advent Meditation with St. Joseph." Faith-filled Catholics do the rest.
Group leader and parishioner Teresa Tobias explained how through these programs fellowship and shared faith lifts and connects her fellow parishioners: "We let the spirit talk to us and lead us. This is a journey of faith, and we all walk together." The groups are diverse – from a 100-plus year-old parishioner, to those much younger, many with different backgrounds, races, and ethnicities; they join together to strengthen their faith in a family home. Hundreds in the parish participate, are inspired by scripture and renewed by the faith of their friends and neighbors. Participants affirm the program not only nurtures faith, but fosters a stronger community, making their Church feel more like a family.
Sister Vilma sees the many blessings of this fellowship flowing back to the Parish: "Not only did the small group communities help the spiritual growth of our parishioners, we have also seen an increase in volunteers in our Church ministries." Together, we are building up the body of Christ!