The Rev. Andrew L. Struzzieri Memorial Endowment Fund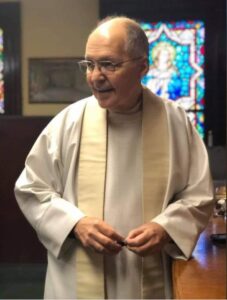 You have reached the donation page for the Rev. Andrew L. Struzzieri Memorial Endowment Fund. This special fund was established to honor the memory of Father Andy, a priest of the Catholic Diocese of Brooklyn, who dedicated his life to living the Gospel of Jesus Christ by reaching out to those who had both spiritual and financial needs. To preserve the tradition of his charitable work, proceeds from the endowment fund will be used to provide short-term help to struggling members of immigrant and refugee families in Brooklyn and Queens, giving them the chance to pursue their dreams of a better life. Some of the common forms of assistance include:
Paying for household furnishings for newly arrived immigrants/refugees
Providing one-time, emergency housing or medical assistance
Supplying grocery gift cards
Covering tuition costs for short-term vocational training programs
Please consider donating to this worthy cause to help those in need as Fr. Andy did so faithfully throughout his priesthood.