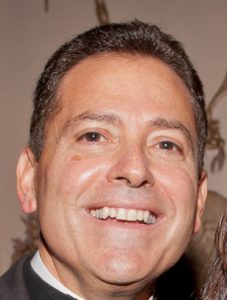 Furthering the Mission | Catholic Youth Ministry Initiative
Article 1: Giving Thanks by Giving Back
Thanksgiving is a joyous invitation to shower the world with love and gratitude and Youth Minister Tom Lynch of Holy Trinity in Whitestone is on a mission to do just that.
Each year, Tom leads nearly 70 faith-filled youth to come together to feed needy families who regularly visit the parish food pantry. Youth in grades 6 to 8 call themselves the MVP's (Our Mission is Very Possible) and those in grades 9-12, the VIP's (Our Vision in Progress). After shopping for traditional Thanksgiving items, the MVP's and VIP's assemble 200 baskets to be gifted to each family.
Reflecting on this service project, Tom says, "with all of the images in the media and issues with bullying and social media, kids start to really question their worth. But when they come together to help people in need, it builds their self-esteem because they realize just how valuable they are to the world."
On being acknowledged for his role as Youth Minister, Tom humbly expresses, "I don't need any praise for this work because God blesses me every day. . . and that's all the thanks I need."
This program would not be possible without funding from the Catholic Youth Ministry Initiative, thanks to the generous Generations of Faith donors. This Thanksgiving, I encourage you to follow Tom Lynch's example of being a selfless servant of God and to give thanks for all the blessings that God has bestowed on your life.
Caption: Youth from Holy Trinity Parish in Whitestone serving Thanksgiving Dinner to local families
Article 2: Listening to God's Call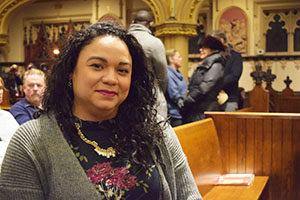 Our youth are the future of the Church; their faith must be learned and lived through the guidance of dedicated adults.
Angelica Taveras, of Our Lady of Lourdes in Queens Village, is one of 66 youth ministers in our Brooklyn and Queens parishes actively deepening the faith of more than 4,000 youth thanks to support of the Catholic Youth Ministry Initiative through the Generations of Faith capital campaign.
After spending years working in the corporate world, Angelica heard God calling her to follow a different path. She completed the Diocesan Lay Ministry program, which combined with her Masters in Youth Ministry and Hispanic Evangelization from Fordham University equipped her to cultivate the Catholic faith of our youth. As she discerned, Angelica said to God, "I can do this, but you need to give me the resources."  Those resources came in the form of a grant from the Catholic Youth Ministry Initiative.
Not only does the Initiative support grants for salaries, but also provides valuable training and connections with other youth ministers.  As part of a growing network, youth ministers meet monthly to share ideas and experiences they have performing the ministry in their parishes.
The results are inspiring.  Angelica sees young people becoming witnesses to the Catholic faith, as they deepen their relationship with God.  Angelica says, "It's not just about me sitting down and teaching our young people about the faith but helping them understand how to live out their faith." She encourages young people to fully engage by participating in the liturgy and helping with the hospitality ministry and religious education.  Many teens bring their younger brothers and sisters into the faith; by example and witness, they evangelize.
Angelica affirms, "A lot of lives are being touched through the dedication of our youth ministers!"
Article 3: Spotlight – St. Clare Youth Ministry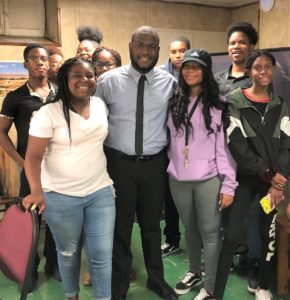 To see our programs changing lives within our parish communities brings joy to my heart, especially when we impact the faith experience of our young people.
Funds from Generations of Faith, supporting the Catholic Youth Ministry Initiative, enabled St. Clare Church in Rosedale to engage their first youth minister, Peter Damour, in 2016.Three years later, on a recent Friday evening, teens began to arrive and soon the room was bristling with fun and great energy – with hands held, a prayer of thanks began the youth ministry meeting.
"This program has given me a home outside of my home and brothers and sisters that I have never had," declared Jana. Sebastian chimed in, "the program gives me a sense of openness and friendliness – it's given me a safe space where I can come and talk things out."
"Peter has been there for me helping me to grow in faith with God – I feel like I'm important and more a part of this church," said Briana.
"My motto has been to meet our youth where they are at," said Peter. Youth in the program are learning together about Christ and are establishing trust and connection within the church community. Volunteering at events and the food pantries are just some of the intergenerational activities the youth are involved in.
Youth begin to see that the church community is there for them. They participate in the liturgy as lectors, ushers and greeters and become a part of furthering the mission of the Catholic church.